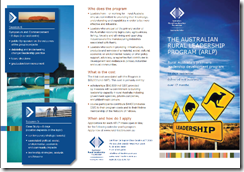 Calling all Regional and Rural people.  Here is an outstanding opportunity to apply for a comprehensive and proven Leadership Development program. It's run over 17 months and is not for the faint-hearted but looks like a brilliant program to enable you to build your leadership skills in ways which will benefit the rural and regional communities of Australia. Get all the info here: http://www.rural-leaders.com.au/ – click on the ad or the 'Programs' tab.  Hurry – applications close 31 July. Hint – see if you can contact past attendees for tips on applying  great way to network as well.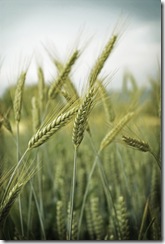 If you're after something a little more environmental… Community Action Grants are open. They aim to help community groups take action to conserve and protect their natural environment.  Proposals are sought from environmental, Indigenous, Landcare, Coastcare and sustainable agriculture community groups for grants of between $5000 and $20 000 (GST exclusive) to take action to help protect and conserve Australia's environment. What can the grant achieve? Local activities such as tree planting, re-vegetation, dune rehabilitation, field days, improving land management practices, and recording and use of traditional ecological knowledge. For full details see: http://www.nrm.gov.au/cag/index.html. Closes 31 August.
Telecross volunteers needed for Dubbo. A potentially life saving Red Cross service, Telecross provides a daily phone-call to check on the well-being and safety of elderly people living alone. Regional Community Services Coordinator, Kerry Palmer says "The daily phone call from Telecross helps provide peace of mind to older people and their families. It breaks down the sense of isolation many elderly people feel and allows them to maintain their independence for as long as possible. The service is supported by volunteers who undertake to make one or two brief calls to clients between 8.00 and 9.00am each morning. Easy! If the client has not responded to the calls after two attempts, volunteers are trained to call staff at the Telecross office who then respond with a standard procedure. Volunteers are the backbone of all the services we deliver and without their commitment and support much of our work would not be possible"
What:             Telecross Orientation and Training Session
When:            Friday 16th July, 2010
Where:           CWA Rooms, Dubbo
Bookings:      Phone 6884 6061 or 1300 883 463
Leave a Reply
You must be logged in to post a comment.